Welcome to Kaisa and Paternoster Designs
Kaisa and Paternoster Designs offers a Unique Collection of one of a Kind Handcrafted Watches and Jewelry. Every piece is created by two Artists; Jose' Paternoster and Kaisa Manninen. Main mediums used are Copper, Sterling Silver and Brass. We are based in Brooklyn, NY.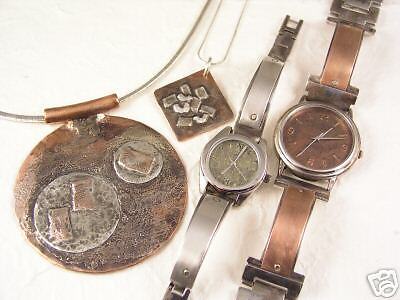 Exciting news!
Our showroom is opening in mid March, in Greenpoint Brooklyn!
More info coming soon...




Upcoming Event: Locator